This article provides repair information for VIVE products, such as preparing your headset for repair, reassembling your headset after repair, and serial number location.
VIVE
VIVE Pro
VIVE Pro Eye
VIVE Pro 2
VIVE Cosmos
VIVE Cosmos Elite
VIVE Focus / Focus Plus
VIVE Focus 3
VIVE Flow
Controller For VIVE Flow
VIVE XR Elite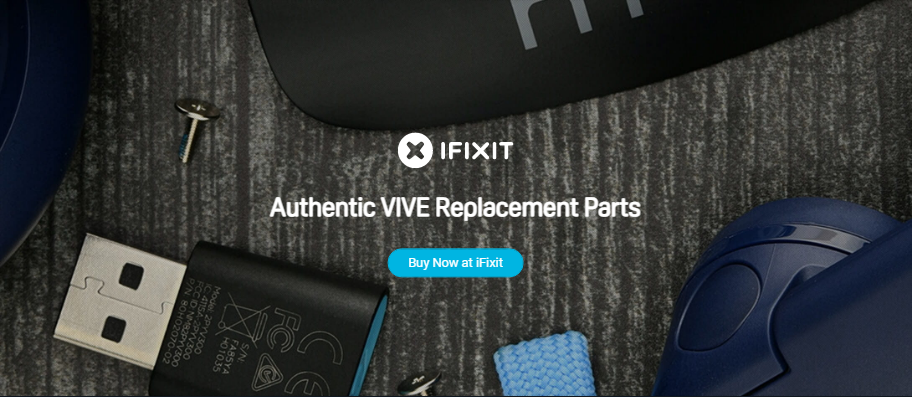 iFixit is an official partner of HTC and an authorized authentic parts seller. HTC makes no claims regarding any statements on external websites.
Any self-directed repairs should only be used for devices that are out of warranty as repair damage may impact your standard warranty. Please consult customer care if you need more information or assistance with repairing your device.